AZ ACCUTAX
AZ Accutax is an accounting office in Phoenix, Arizona that specialized in providing Accounting and Financial Management system setup, bookkeeping, accounting and tax services to small to medium sized companies.
Our service is designed to help you focus more on revenue generating activities to improve your profitability and be successful in your business.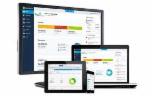 Free Initial Consultation:
We offer a free initial consultation in our office to new clients. We will discuss your current and future needs during the first visit and provide you with a no-obligation cost estimate of our services.
To setup your free consultation, please contact us in the USA at (480) 442-1474 or emial us at accountant@azaccutax.com